New? Click
here
for a guide to the Wiki.
---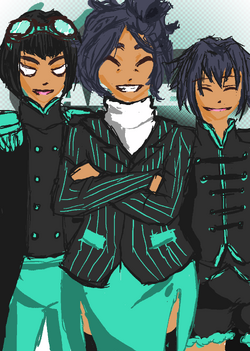 Ethereal Kaiser is Lady Venomania's Original Character.
Main article: Ethereal Kaiser

6,684 Grimms and counting!



Wiki Rules - Chat Rules - RP Rules - Guidelines
Official Categories
Type in the name of your Original Character or Fan Fiction and press Create Article to make a new page!
 

Which format do you want the RWBY yearbook to be in?

 
Create blog post
Latest Posts
Apparenty in hell.

What's going on guys? Rhodey here with what seems like an update that is long past overdue I suppose. Thought I would have more time but who knew that working over 30 hours a week o…

Read more >

So, you guys know the deal. Ask all my OCs or some of them some questions. Take the daring road or ask them their motivations? It's all upto you.

Clickie.

Read more >

IT's your friendly neighborhood potato here, coming at you live (not really) with another blog! What about, you may ask? Well, howdy doody, I'm about to tell you!

(I am so sorry about that.)

For a whil…

Read more >
See more >