New? Click
here
for a guide to the Wiki.
---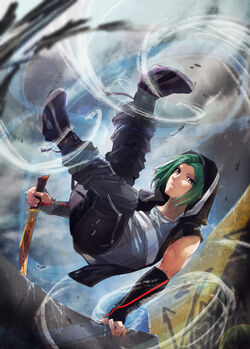 Jasper Zec is Raytsan's Original Character.
Main article: Jasper Zec

7,643 Grimms and counting!



Wiki Rules - Chat Rules - RP Rules - Guidelines
Official Categories
Type in the name of your Original Character or Fan Fiction and press Create Article to make a new page!
 

Which to Date has Been You Favorite Volume.

 
Create blog post
Latest Posts
-Ahem-

Calling all Sailor Scouts/Senshi/Soldiers/whatever other synonymous phrases!

Yes, to confirm your suspicions, this is a Sailor Moon AU RP. The idea spawned from a marathon I've been having of th…

Read more >


Hey Fanon, Dust here.

So it has been a while since I wrote one of these and I figure I should take a break from reviewing and playing Black Desert Online / NieR: Automata.

Both are really good games by…

Read more >

Hello everyone!
So, I've finally finished uni! Managed to pass my graduation exam with a good mark, and now I'm a professional visual artist. I'll have a couple of free weeks before I start looking f…


Read more >
See more >
Ad blocker interference detected!
Wikia is a free-to-use site that makes money from advertising. We have a modified experience for viewers using ad blockers

Wikia is not accessible if you've made further modifications. Remove the custom ad blocker rule(s) and the page will load as expected.