New? Click
here
for a guide to the Wiki.
---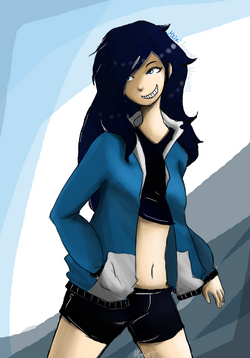 Keiri Aozora Hogosha is N1SMO_GT-R's Original Character.
Main article: Keiri Aozora Hogosha

7,862 Grimms and counting!



Wiki Rules - Chat Rules - RP Rules - Guidelines
Official Categories
Type in the name of your Original Character or Fan Fiction and press Create Article to make a new page!
 

Which to Date has Been You Favorite Volume.

 
Create blog post
Latest Posts
Hey, I am new for about a month ago and I have recently heard of the RP (Role Play). I don't understand what it is even after trying to do some research, can someone explain what it is to me please?

Read more >

Hello friends and strangers, this is Piscean, friendly neighborhood reviewer and RWBY fan, with another blog posting. And wow, another insanely long title [AND INTRO] from me...I really need to learn …

Read more >

Been fading for a while now, as much as I enjoyed my time here the past few years I've just lost interest in RWBY over the past few months and the Fanon in general  

I'm sorry mostly to Sebi that our …

Read more >
See more >
Ad blocker interference detected!
Wikia is a free-to-use site that makes money from advertising. We have a modified experience for viewers using ad blockers

Wikia is not accessible if you've made further modifications. Remove the custom ad blocker rule(s) and the page will load as expected.