New? Click
here
for a guide to the Wiki.
---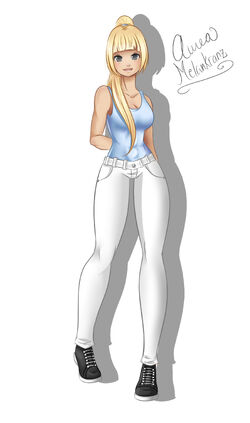 Aurea Melankranz is BerserkerNox's Original Character.
Main article: Aurea Melankranz

6,817 Grimms and counting!



Wiki Rules - Chat Rules - RP Rules - Guidelines
Official Categories
Type in the name of your Original Character or Fan Fiction and press Create Article to make a new page!
 

What is your Opinion on Potatoes?

 
Create blog post
Latest Posts
The yearbook is now available to view online! You can view it here: Our Stories

IMPORTANCE: If you're the owner of any of the teams in here, please check if I've gotten the order of team members, name…

Read more >

Hi everyone, I haven't logged in here in a good while.
I have neglected this page and pretty much everything I do online since I've been dealing with serious issues now; the most important of them be…


Read more >

Hey, guys. I don't usually make these, however, this time, you guys deserve to know what's going on.

I'll admit it: I've been lazy, to say the least. I haven't been keeping up with anything. And it's …

Read more >
See more >