Home
Talk

2
2,131pages on
this wiki
New? Click
here
for a guide to the Wiki.
---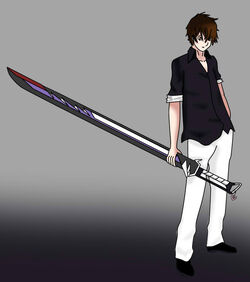 Asher C. Stahl is DustpeltX's Original Character..
Main article: Asher C. Stahl

This is a list of Original Characters who are looking for a team or a partner. If you wish to have your characters up here or you wish to take them down after finding them a team, please contact one of the admins



Rules
Contact one of us to be featured here.
Contact the creator of the characters you wish to team up with.
Be nice, even if the creator doesn't want to team up with your character.
Contact us right away after your character has found their team/partner.

Looking for a partner
Not available

Looking for a team
Shane Fortis by ShatteredSoul47
Selena McCauly by CrazyGeek31
Kara Ellsworth by EmeraldStag
Miku Voski by The Silent Knight
Incomplete Team
Perry Lombardi and Serena Ciano




 

How excited are you for the Original Character Contest?

 
Create blog post
Latest Posts
Howdy Everyone,

I have had an idea that a few other people thought sounded good, so I'll just go ahead and throw it out there: a group of students from Beacon will have a road trip and go to Las Vegas…

Read more >

So here we go, another blog by who? Me. AgentRhodeIsland. So what do I have to say today? Well, first things first, I'm struggling with some anxiety that have been put on my shoulders, and recently h…

Read more >

Naples Path Chapter One has been revised and cleaned Up and it is here:

Bedlam Naples Path 01:Foreboding Tumult 

The Ch. 1 Premise: As the future teams enter the emerald forest, it seems that a teacher…

Read more >
See more >
Tweets by @FanonWikia