Home
Talk

2
1,292pages on
this wiki

Welcome to the RWBY Fanon Wiki

New? Make sure to read the
Fanon Rules
.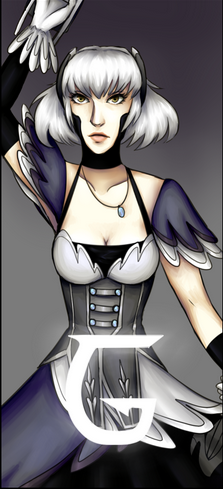 Grizel Svane is Decathartique's Original Character. A tall, thin girl, Grizel was abused by her parents when she was small for being, in their eyes, ugly. She was abandoned by her parents, but found salvation in the form of a mother figure, and later enrolled in Beacon. In combat, she wields a pair of Semi-Automatic Dust Katars, known as Odette and Odile.
Main article: Grizel Svane

Each month an Original Character will be selected randomly from the Accepted Character to be featured.
RWBY Fanon Wiki Event Discussion!
This is a list of Original Characters who are looking for a team or a partner. If you wish to have your characters up here or you wish to take them down after finding them a team, please contact one of the admins



Rules
Contact one of us to be featured here.
Contact the creator of the characters you wish to team up with.
Be nice, even if the creator doesn't want to team up with your character.
Contact us right away after your character has found their team/partner.

Looking for a partner
Not available

Looking for a team
Scarlet Johnson by Voronkestrel
Fēng Lán sè Kuang by Enderparadox
Gylfie by KuraiJack
Shane Fortis by ShatteredSoul47
Leon Lucas by Riley

Incomplete Team


Not available.




 

How excited are you for RWBY Volume 2?

 

Tweets by @FanonWikia
Type in the name of your Original Character or Fan Fiction and press Create Article to make a new page!
Create blog post
Latest Posts
For the few fans that care I am going to be gone next week to  see my family and get time away from the computer and then the week after I will be back to do some small work and have Naple Path 4 and…

Read more >

Well, I have been on here since Monday trying to get our (Mizuki and my) team together. It first started out as Mizuki's brain child from Monty Oum's twitter about naming the teams and peeps after co…

Read more >

So once again I commited more weird things as I post a random stuff on Maki's wall and I think it would be good idea If I share this stuff away.

So this site allow you to make a false facebook state. …

Read more >
See more >