New? Click
here
for a guide to the Wiki.
---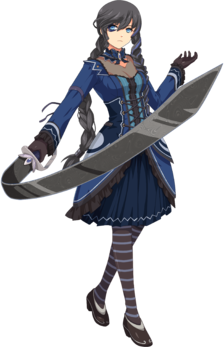 Valka Cedafalt is Amilanthior Blackthorn's Original Character.
Main article: Valka Cedafalt

7,475 Grimms and counting!



Wiki Rules - Chat Rules - RP Rules - Guidelines
Official Categories
Type in the name of your Original Character or Fan Fiction and press Create Article to make a new page!
 

Which to Date has Been You Favorite Volume.

 
Create blog post
Latest Posts
Hey there everyone, this is Knight here, and I've come with an idea that came to me after reading a fanfic in which the main characters were a bunch of spec ops soldiers fighting against the GRIMM, w…

Read more >

Come one come all, even unworthy livestock such as yourselves are granted permission to hear my words. It is I yet again, Gorudo Gillian the magnificent, he who has mastered all. I'm certain ye fools…

Read more >
See more >
Ad blocker interference detected!
Wikia is a free-to-use site that makes money from advertising. We have a modified experience for viewers using ad blockers

Wikia is not accessible if you've made further modifications. Remove the custom ad blocker rule(s) and the page will load as expected.